B2B UK
Naast de consumentenmarkt wordt er ook binnen de business to business markt steeds meer gebruik gemaakt van de cadeaukaart.
Als vervanging van een kerstpakket voor eigen personeel, in de vorm van een relatiegeschenk of als marketinginstrument, er zijn vele denkbare opties mogelijk.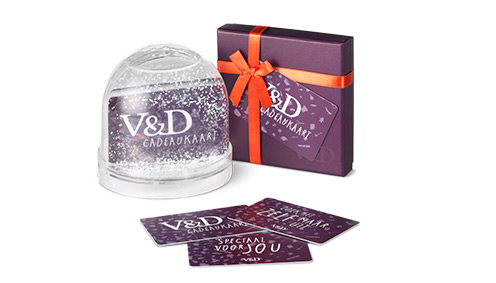 Een cadeaukaart van bijvoorbeeld V&D kan uitgevoerd worden met uw eigen ontwerp aan de voorzijde in combinatie met het ontwerp van V&D aan de achterzijde.
Een mooi voorbeeld hiervan is bijvoorbeeld de combinatie V&D en Stichting kinderhulp.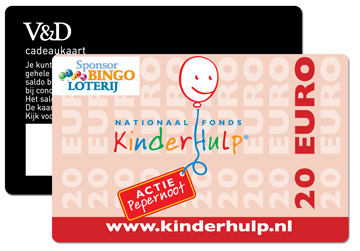 Cards Unlimited adviseert en bemiddeld tussen bedrijven om tot een uitstekende B2B oplossing te komen.