B2B
Besides the customers market, the gift card is also used more often in the business to business market.
As a replacement for the Christmas package for the own staff, in the shape of a relationship gift or as marketing tool, there are many options that can be thought of.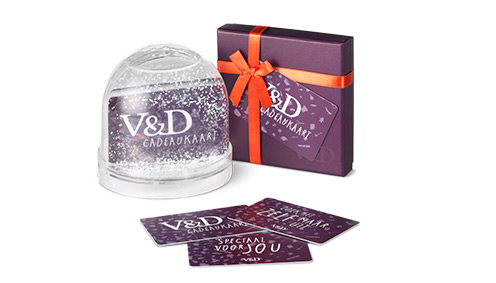 Recently Holland Casino gave every 500th visitor a gift card from the Bijenkorf as a present.
A gift card from, for example, V&D can be made with your own design on the front of the gift card in combination with the design of V&D on the back of the gift card. A good example of this is the combination V&D and the Stichting kinderhulp.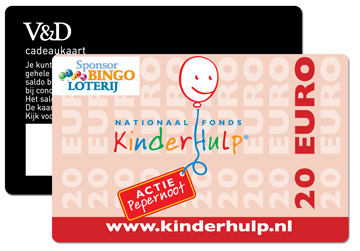 Cards Unlimited advises and mediates between companies to come to an excellent B2B solution.