Polystyrenecards
As the name already suggests this card is made of polystyrene instead of PVC. Furthermore, this card is provided with a special high shine polish and not with a laminate layer as protection from the printing work. Of course available in creditcardsize and in various thicknesses up to 0.8mm.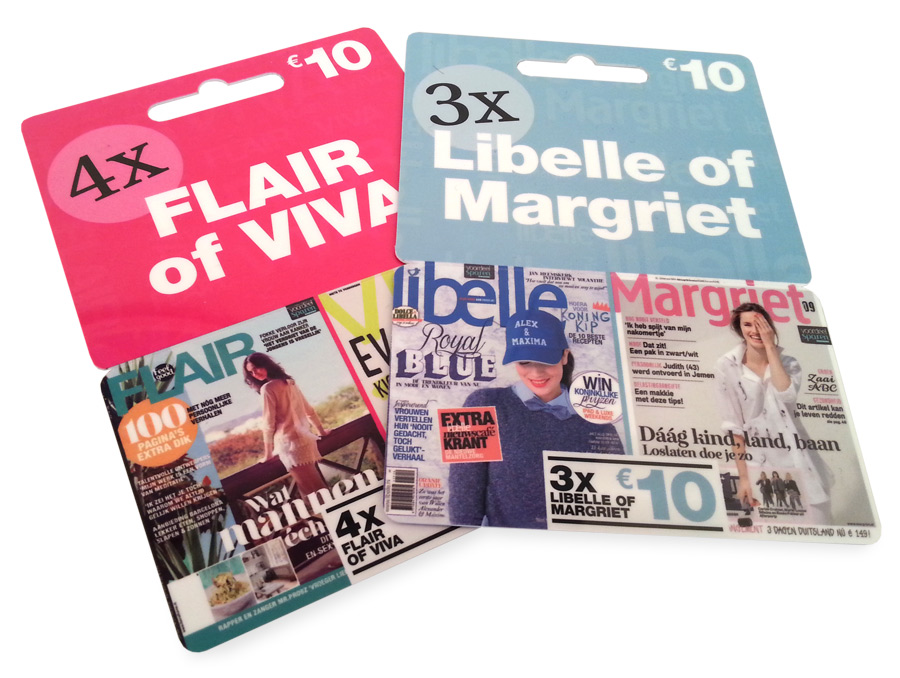 Advantages:
Cheaper production process
Quicker availability
Deviating sizes available
Because of our High Speed D.O.D. inkjetline, we are capable of providing this card with variable data. If you are searching for a cheaper alternative than the laminated card, for example because the card is for one time use only, or if the card has to be replaced every year, than this product is an excellent alternative.
"Want to know more about the many possibilities?"