Environment friendly cards
Environment management
Together with Cards Unlimited you can make an important contribution to the decrease of the damage to the environment during the manufacturing and use of plastic cards. This is mainly relevant because there are many shoppers who turn their paper gift voucher into plastic gift cards.
Environment friendly cards
Cards Unlimited keeps looking at new green materials in the market. We have close contact with several foreign printers that have been doing research in the past few years that looks at the effect of more environment-friendly materials.
Case study: Jumbo Gift Card
Available in every Jumbo store, rechargeable from € 10 to € 150
The Jumbo Gift Card can be purchased at all Jumbo stores and be charge for an amount between € 10 and € 150. This makes it possible to give a "Jumbo" gift. For whatever reason.
The gift card can be naturally used for everyday grocery shopping. But you can also buy a bouquet of flowers, a nice bottle of wine or a delicious cake. Jumbo has more than 30,000 items in the assortment. So plenty of choice.
The Jumbo gift card is a card gloss card and printed on a material manufactured from at least 80% sugar cane.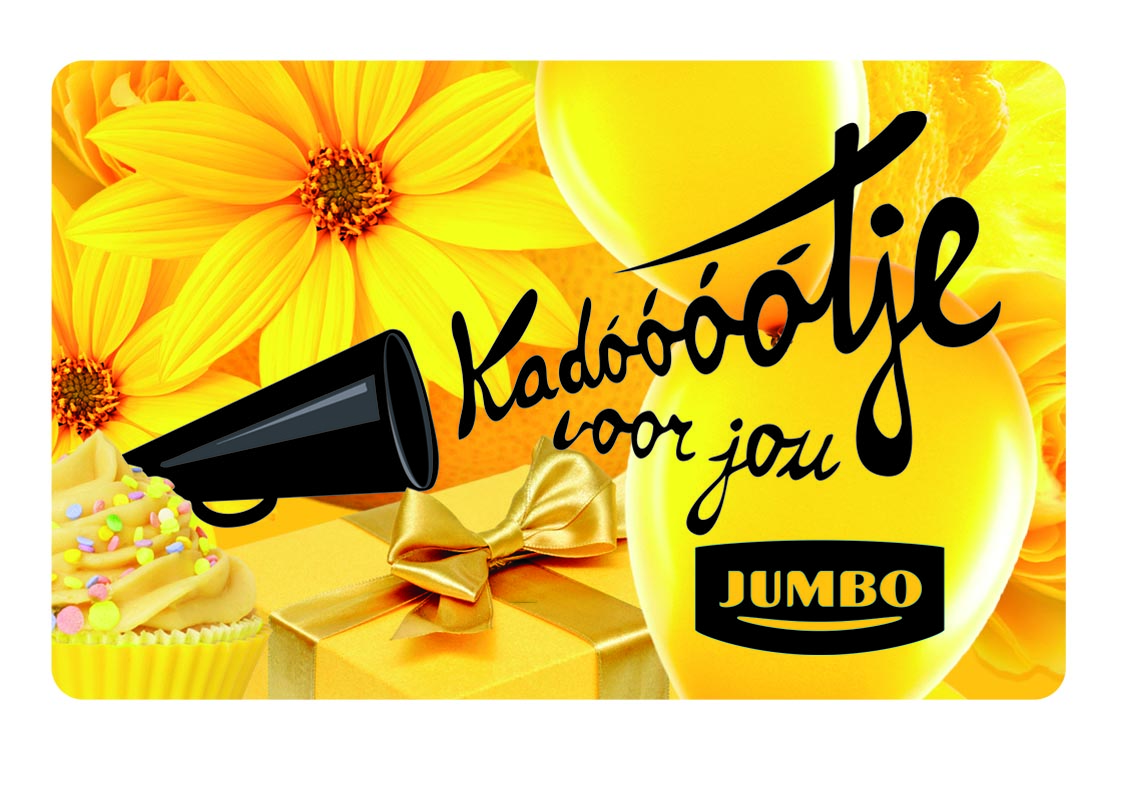 Bio PVC card
The Bio PVC card is made from biodegradable materials for plastic cards. This was developed in 2004 and certified as environment friendly and completely biodegradable within nine months up to five years.
The finished card performs the same as cards manufactured from standard synthetic if there is no biodegrading. Biodegrading will only occur if the product is placed in a fertile environment. A fertile environment can exist of compost, waterways or other items that have to be present for biodegrading.
Next to the Bio PVC Cards we offer a broad scale of products that are environmentally friendlier than the standard plastic cards, among which are the following:
PET-G Cards (chlorine free)
PET-G is an environment friendly plastic card, a friendlier material with the same qualities as PVC. However, PET-G cards can be recycled without harmful pollution of the environment.
Recycled cards
Petroleum based PVC cards are the traditional materials for plastic cards. Our recycled cards are manufactured from recycled PVC. Recycled PVC reduces the price of PVC that is removed and produced, due to this our use of natural resources is limited.
"Want to know more about the many possibilities?"