Online gift card tool
The online gift card tool is an easy website appliance which can be linked to your existing website.
If desired we will design it for you in the desired lay-out.
This tool makes it possible to design a personal gift card via the internet. Uploading a personal photograph, a personal message or choosing from one of the existing examples; it's all possible.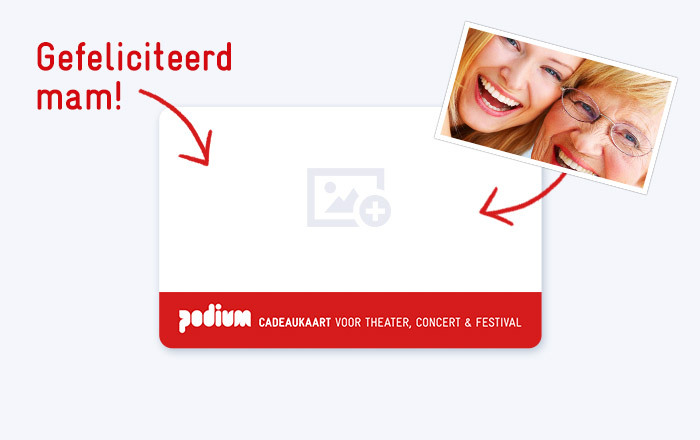 The customers can also decide the value of the card themselves or check what the current value is.
Next to the designing of a personal giftcard there is also the possibility to choose a packing. Of course this website is equipped with a paying module.
Cards Unlimited provides the fulfilment; the printing and shipping of the cards and reports this to the order system, after which the customer receives an email conformation from the order system.
De Football gift card
A beautiful example of these possibilities is the football gift card. The customer can chose from 24 full colour images from his favourite football club and can attach a message of 5 sentences on the back of the card. This card will then be custom made and sent to the receiver in a standard or luxury cd creditcard package.
Cards Unlimited has developed an internet order system especially for giftcards in collaboration with one of its partners.